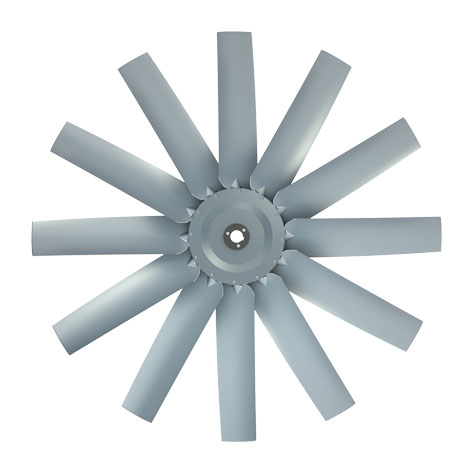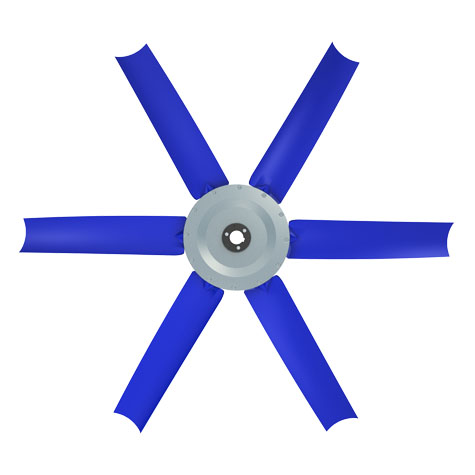 Revolutionary Backswept Impeller
Application
Backswept impellers are constructed with aluminum die cast hubs and aluminum die cast blades in an adjustable pitch blade design. Blades are also available in GRP (polypropylene).
Designed to offer efficient performance and a wide range of flow parameters, the Backswept impeller is also a low noise solution – widely used in noise critical applications.
The Backswept fan target markets include OEMs, Radiator Cooling, Engine Cooling Systems, Compressor, Heat Exchange and Paint Booth manufacturing.
Utilising this unique design, fans can be offered in a number of configurations including:
BSAPB  –  Backswept Impeller for Panel Fans, Belt Driven
BSAPD  –  Backswept Impeller for Panel Fans, Direct Drive
BSATB  –  Backswept Impeller for Tubeaxial Fans, Belt Driven
BSATD  –  Backswept Impeller for Tubeaxial Fans, Direct Drive